Office Flora – Hiromi Nishiwaki – 桜と日本人 (Cherry Blossom 🌸and Japanese🗾) and Fountain Pen 🌸😊🌈🗾
🌸Good morning! 🌸

Cherry Blossom
Why Japanese people love Cherry Blossom so much?

1- It is a symbol of Spring Arrival, and start and beginning
We enjoy flower viewing, Hanami (花見), while enjoying drinks and foods under cherry blossom trees.
April is a season when new class starts at schools.
Children wear new uniform to go to school, to meet new friends. 
It is a happy symbol!

2. -Its ephemeral beauty evoke  emotion of impermanence and transience of human life.
Cherry Blossoms bloom splendidly with a subtle and modest scent.
Their petals are "petit", however many petit buds bloom one after another, being one together as one gorgeous tree, playing harmony, like a relay.
As one tree, they are simply sublime.
Their life is ephemeral. It is only 3 to 5 days that Cherry Blossoms are scattered on the ground,
after their full blooming,

like a floral carpet.
Sadly, their beauty and life is momentary.
The way petals are scattered on the ground, after their brilliant but ephemeral blooming, look similar to a life of human being;  "Ukiyo" -"Floating world".
Cherry blossom speaks to heart of Japanese people and tells, "Life is transient, Respect it."
in a word, Cherry blossom is a symbol of Life, for Japanese people. 

 



🌸

There are 600 kinds of cherry blossom in Japan. They have been developed from mountain cherry blossoms) in Edo period.(1603-1868) by Japanese people.
🌸


古彼岸桜 Kohigan Cherry Blossom
彼岸桜 Higan Cherry Blossom
寒彼岸桜 Kanhigan Cherry blossom
河津桜 Kawazu Cherry Blossom

Bungubox TSB Eco White Raden Raden Shidare Zakura 枝垂れ桜 
Weeping cherry Blossom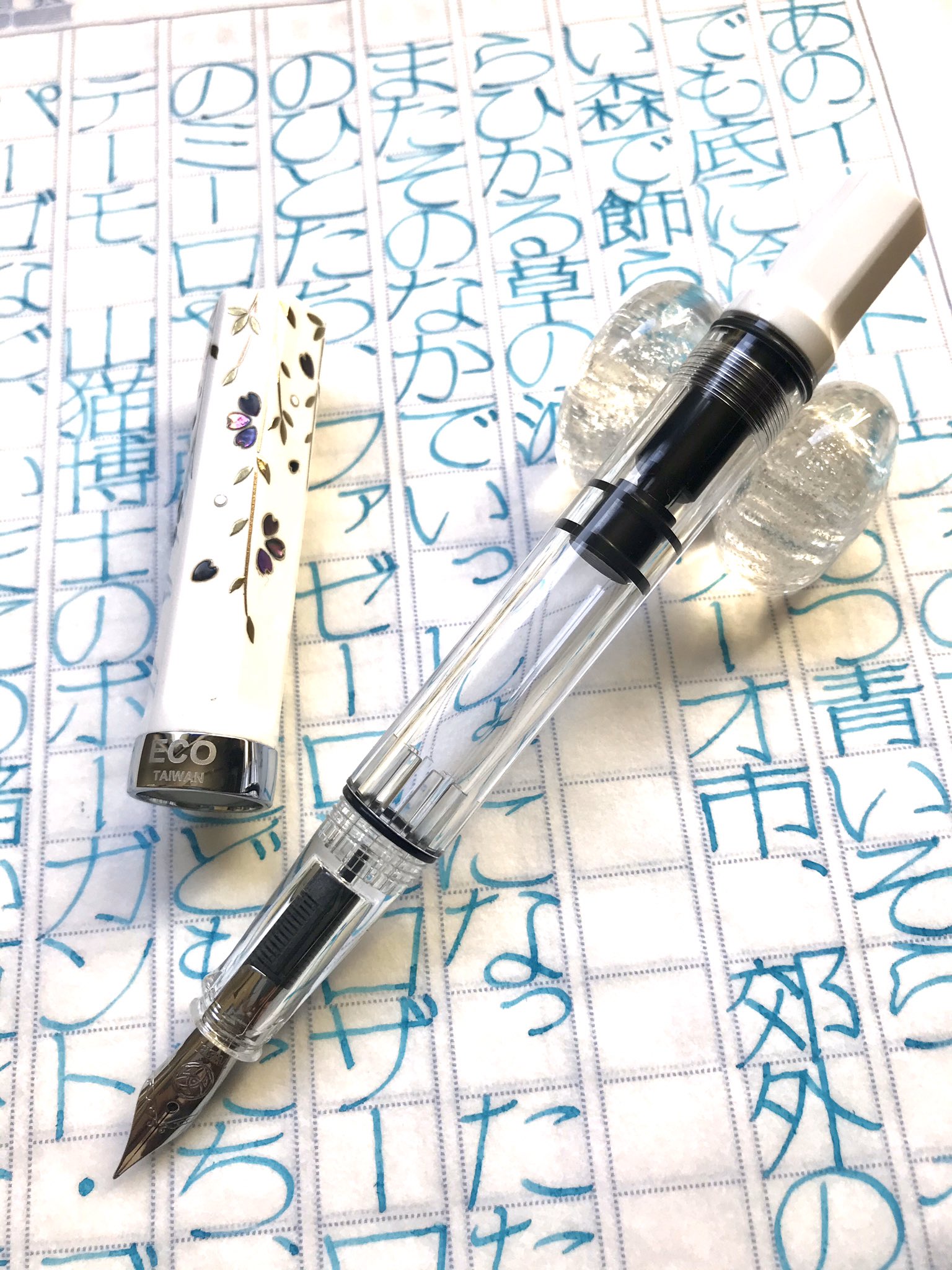 Bungubox TSB Eco Black Raden Raden Yozakura 夜桜

cherry blossoms at night.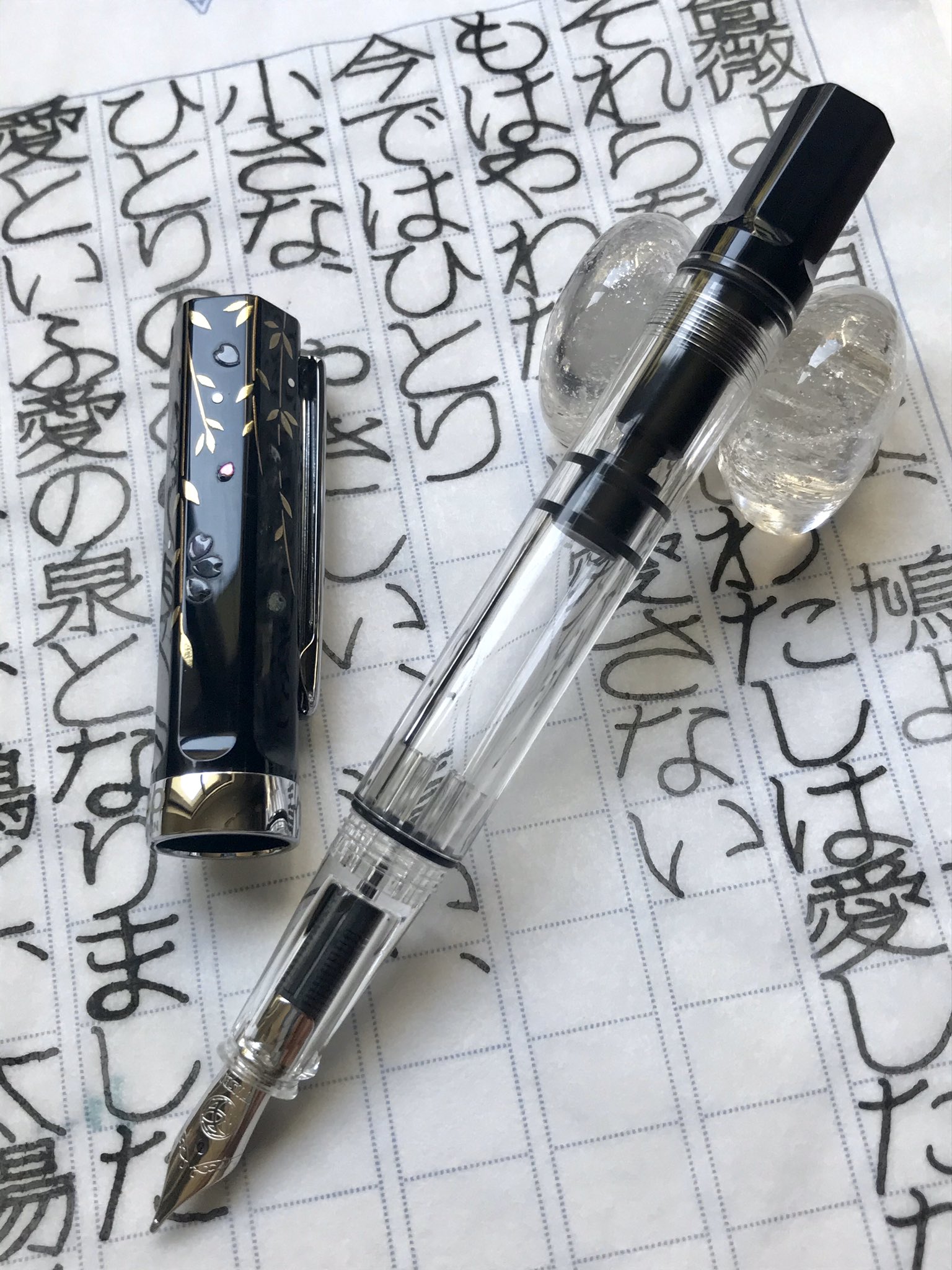 Thank you for reading! 読んでくれてありがとう!see you soon! またね!
Hiromi Nishiwaki

 ☆Japanese Culture & Arts☆ 
*********************************
Hiromi Nishiwaki 
OFFICE FLORA  - Japanese Art & Culture Promotion 
Address:  
1-101, Nakakanasugi, Chiba, Japan 270-0007
info@future-creator.com
URL: 
http://www.hirominishiwaki.com/
Mission Statement 
We introduce Japanese culture and items to the world, 
and contribute to world happiness and prosperity. 
*********************************